Apple Inc. (NASDAQ:AAPL) Is Not Cheap on a forward-looking basis
After realizing exceptional growth between the middle of 2013 and early 2015 the earnings growth rate for Apple Inc. (NASDAQ:AAPL) is on a path that is similar to that which existed between 2011 and mid 2013. Major changes have taken place, new markets have opened, and earnings growth was I popping again recently, but looking ahead the growth rate is expected to change.
On a year over year basis ttm earnings growth for Apple is expected to be about 22% in calendar 2015. That is exceptional, and if that growth rate could be maintained shares of apple would definitely look more attractive than they do.
The problem is the growth rate in 2016 is expected to fall to 7.5%. This causes some concern because the trajectory of earnings growth is coming down as rapidly as it did back in early 2013. Because this has happened before analysts and investors should recognize that it can happen again.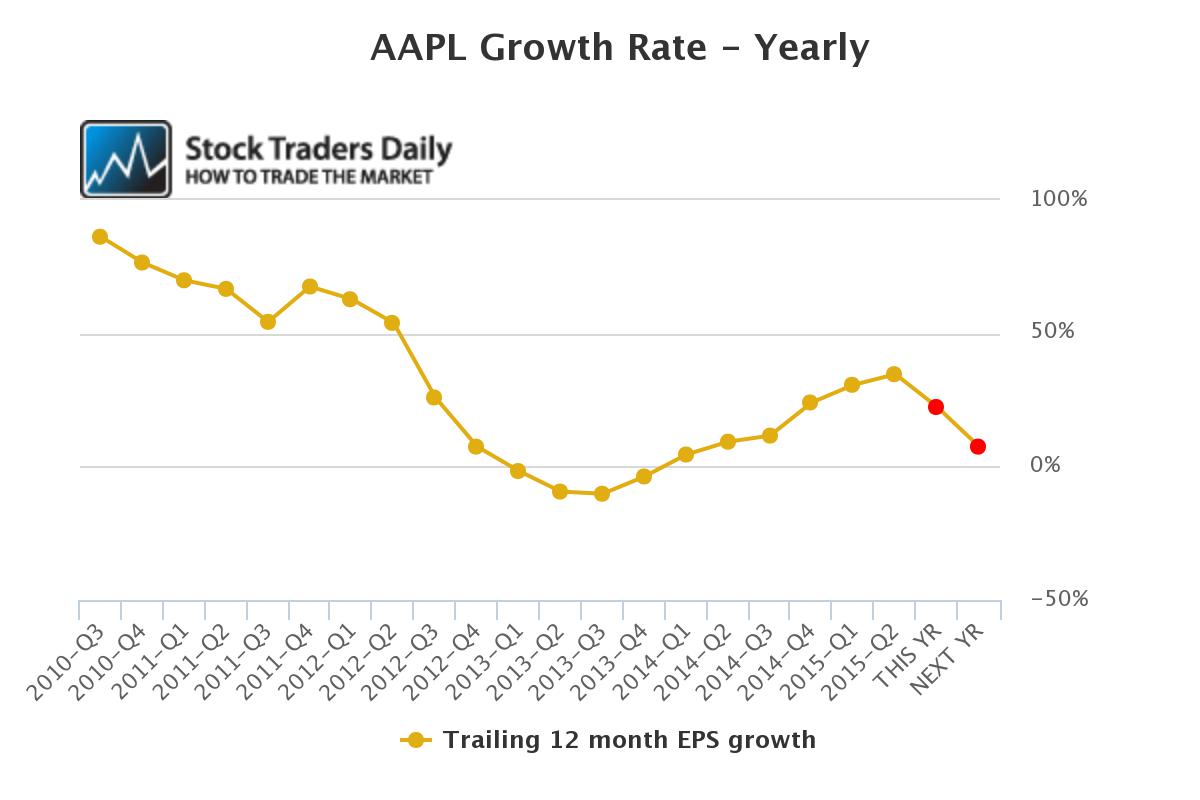 Although the PE multiple for Apple is not nearly as high as it was recently, it came down from about 18 to near 14, and is expected to fall to 12.6 in calendar 2016, that reduced multiple will only make Apple look attractive if it is associated with appropriate growth rates.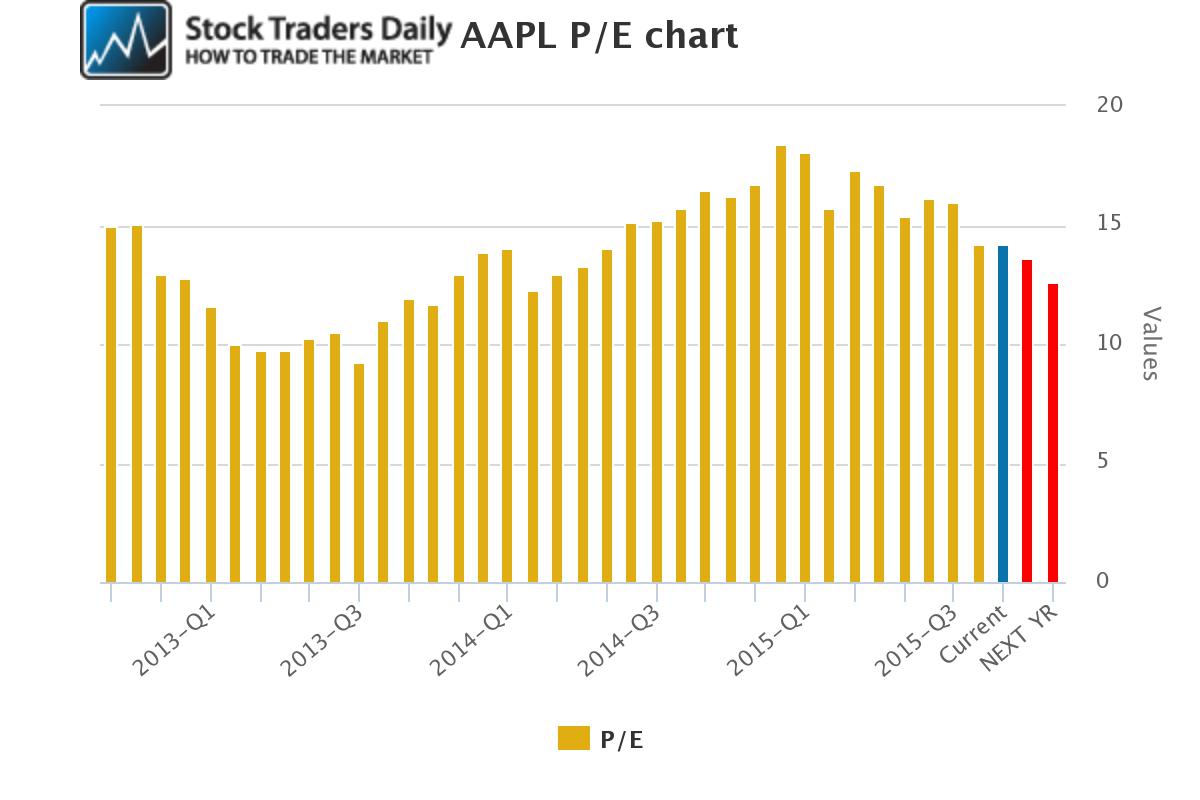 Our concern is that the trajectory of the growth rate for Apple is on the decline and even with PE multiples where they are forward looking valuation metrics begin to look stretched. Today's growth rate makes Apple look cheap, but tomorrow's growth rate will make Apple look far less so than it does today. In fact, it is reasonable to say that Apple will look more expensive at the end of 2016 if price remains the same than it does today.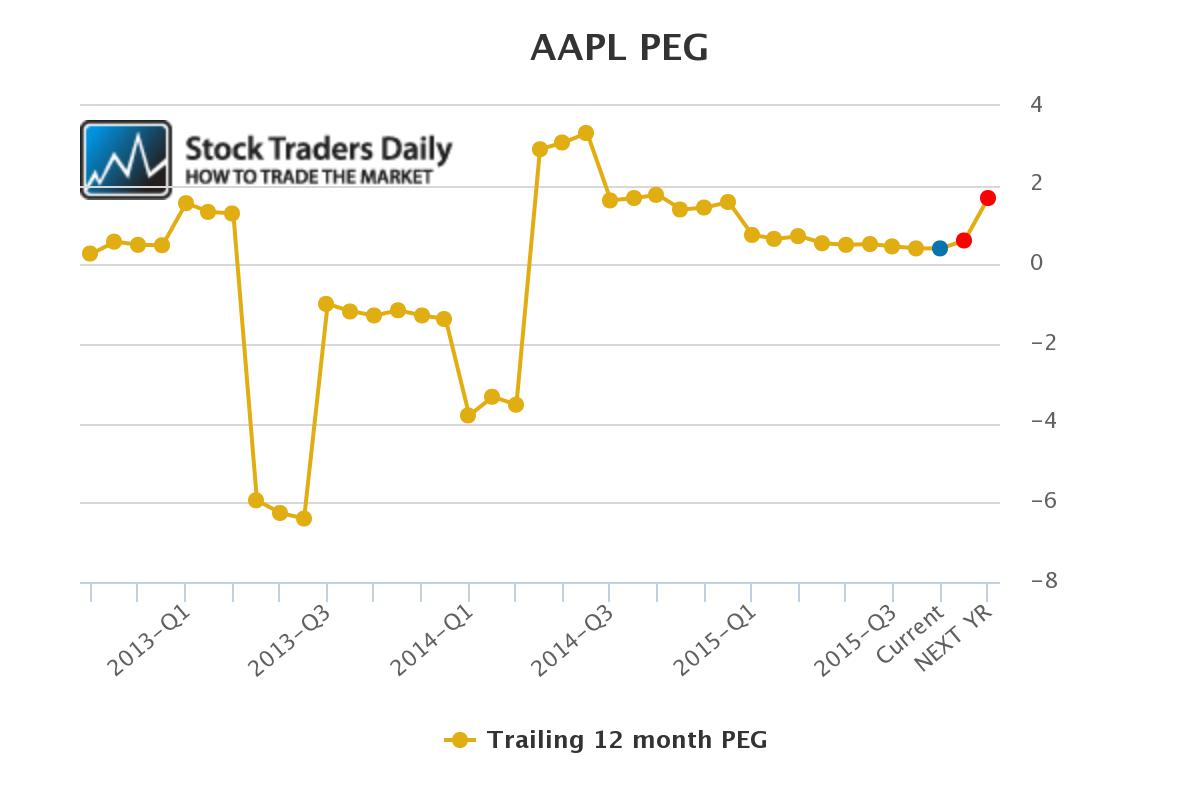 Additionally, if the trajectory of earnings continues to decline after 2016 the valuation metrics for Apple will become even more stretched.
Apple is not cheap on a forward looking basis.
In our opinion the growth rate for Apple deteriorated significantly in 2013 because the market was saturated and although China mobile open a new market for Apple we definitely believe that market will become saturated as well eventually, if it has not already, and when that happens the growth rate will become much more difficult and comps will make shares of Apple look much more expensive.

Tweet