Be Extremely Cautious with Apple (NASDAQ:AAPL)
Investors should be seriously concerned about Apple Inc. (NASDAQ:AAPL).
Don't lose focus, the business here is mobile phones, not computers, iPads, Watches, Apple TV, Self Driving Vehicles, or anything else. All that is fun to talk about, but when it boils down to it investors who focus on where the money is coming from know that phone sales is the dominant contributor to both.
With that said the global market share for iPhones may be close to saturated.
Before Apple brought on China Mobile, there were clear signs of saturation domestically and in Europe, and that pattern still exist. The growth rates for iPhone Sales are dramatically different between China and the rest of the world, and that largely reflects saturation.
However, the growth from China over the past 1-2 years has been eye-popping. Anyone who seemed to think that China-Mobile might not bring many buyers to the table was quieted, because without that Apple very well could have remained a depressed stock, as it was before China Mobile came on line.
Now, things are different.
The eye-popping growth from China is not unlike what Apple saw domestically at one point, but again, domestically sales of iPhones appear saturated. The same now appears true in China.
In this next Quarterly reporting cycle (ttm) Apple is expected to report a 6.57% decline in Earnings, and although Y/Y (ttm) data still reflects positive growth, it is also declining to a level not seen since Q1 2014, which was preceded by earnings contractions which reached a trough in Q3 2013 of 10.16% (see charts).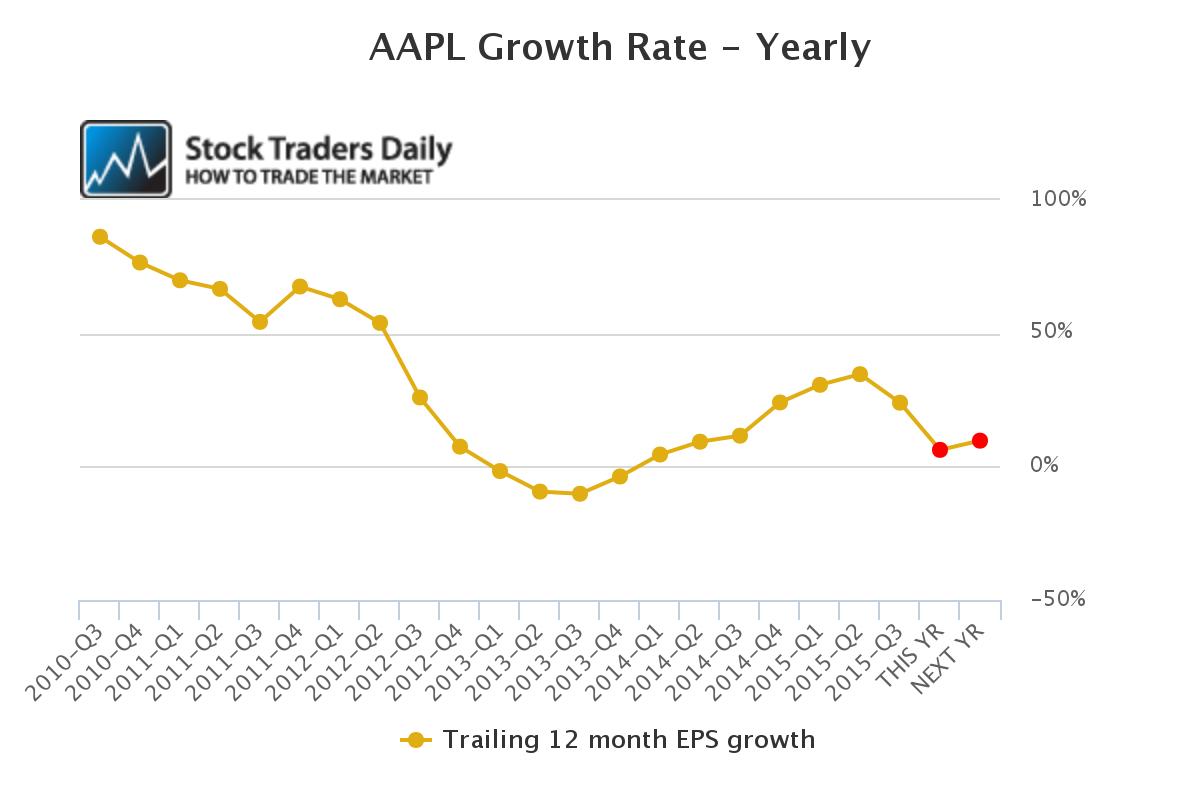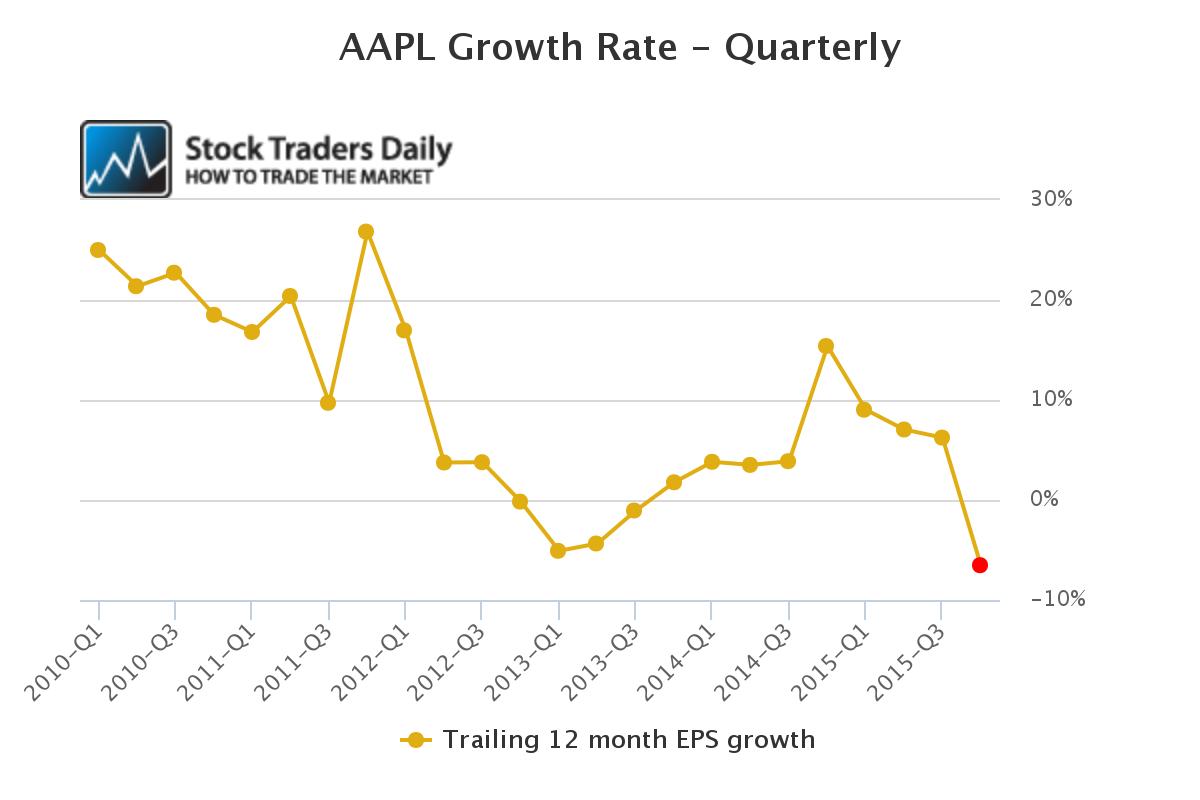 I find it a unique coincidence that the China Mobil Deal also was announced at the end of 2013, ahead of the earnings growth recovery that began in 2014, but it's really not a coincidence. Apple was suffering due to saturation prior to that, and China Mobile gave it another leg.
Does Apple have yet another leg?
The concerns investors need to recognize is that the last time Apple faced the risks of saturation and Earnings growth faded into negative territory (even though cash flow was fine and earnings still existed), the PE multiple faded to below 10x. AAPL currently trades at 11.6x.
As a result, based on historical market based risk assessments during past periods of saturation the market has afforded a multiple to AAPL that is roughly 15% lower than the one that exists today.
In conclusion, with no change in the business, cash flow, or cash positions needed, AAPL can fall based on simple multiple contractions as investors re-assess their willingness to pay up for a company whose product is largely saturated.
The real risk comes in a what-if question: what is someone produces a better phone? It happens in every industry, and it has happened to Apple before too (Macintosh), so to think AAPL is sheltered from that risk is foolish, but no one sees that as a risk right now.
What I see is a 15-20% downside risk in AAPL at this time based on saturation + market risk with an additional wild card in that 'what if' scenario presented above.
Be Extremely Cautious with AAPL.

Tweet