Downside Risk Defined for Bitcoin (BTC)
Our ongoing analysis of Bitcoin (BTC) and the associated trading recommendations we have provided to clients currently reveal additional downside risk.
Listen to the Audio Version of this Article
On a near-term basis Bitcoin had developed a near term upward sloping channel, but on Wednesday that channel began to break. Currently the price is right on the upward sloping trendline but the upward sloping trendline has already broken slightly and that makes it vulnerable.
According to our observations the immediate downside risk for Bitcoin is 1501. If Bitcoin remains below 16,500 we expect 15O1.
Review the chart associated with this analysis and expect continued communication related to Bitcoin to be promptly supplied to our clients going forward.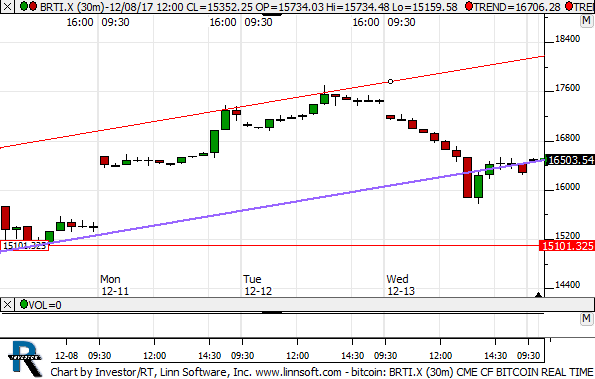 Tweet