Investment Opinion Issued for Toll Brothers Inc (NYSE:TOL)
On September 16, 2015 Stock Traders Daily issued a formal investment opinion on Toll Brothers Inc (NYSE:TOL).
This investment opinion was released to clients of Stock Traders Daily, Thompson/Reuters First Call, and Zacks' Institutional Channels, and it included specific trading advice.
The Premise of the call was also in part based on the opinion that the FOMC was unlikely to take any steps that might disrupt the housing market. Although the FOMC may indeed raise rates, the associated language may tame the reaction that many expect.
The entire TOL Report Can be found in our Institutional Research Page (Separate Trading Reports are available as well). TOL Formal Investment Opinion
TOL Y/Y Growth Chart: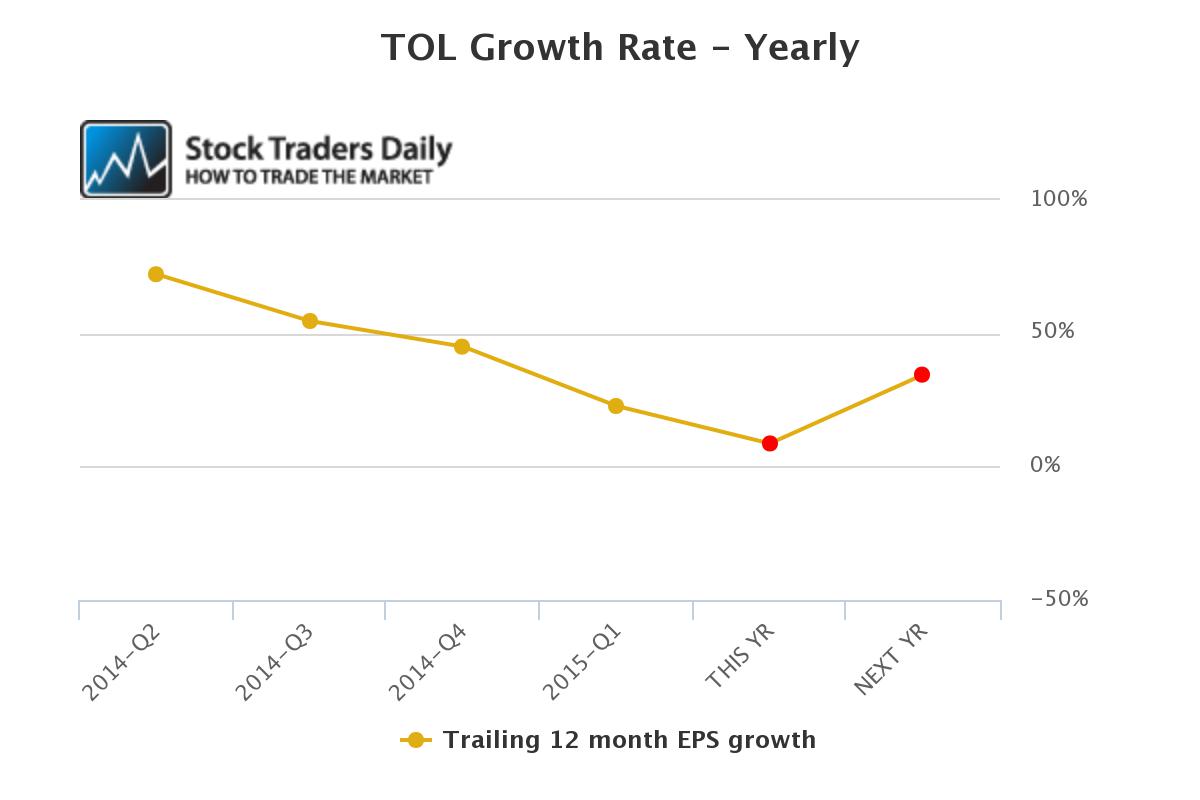 Tweet