PepsiCo, Inc. (NYSE:PEP) is the Stock of the Week
PepsiCo, Inc. (NYSE:PEP) has been selected as the Stock of the Week for the week ending 3.11.16. The objective of this call and of the Stock of the Week Strategy itself is to obtain short term gains in conjunction with expected short term market moves.
The underlying objective is to correlate stocks to our combined market analysis in an attempt to identify stocks that are likely to move with the market in the direction of the move identified from our combined market analysis.
For example, if we expect the market to increase, our correlation filter would be to find stocks likely to increase, and if our expectation was for a decline, the correlation objective would be to short. In the case of PEP, our objective was to short, but according to a defined trading plan.
Every week the Stock of the Week Strategy operates based on a defined plan, with specific target prices, entry levels, and stop losses. In fact, more specifically, sometimes our combined analysis requires declines in order to trigger, and that was the case this week. The call was a 'short-support' call, which required PEP to decline, which implied a market decline too. So far this week it is working.
Review the Trading Plans: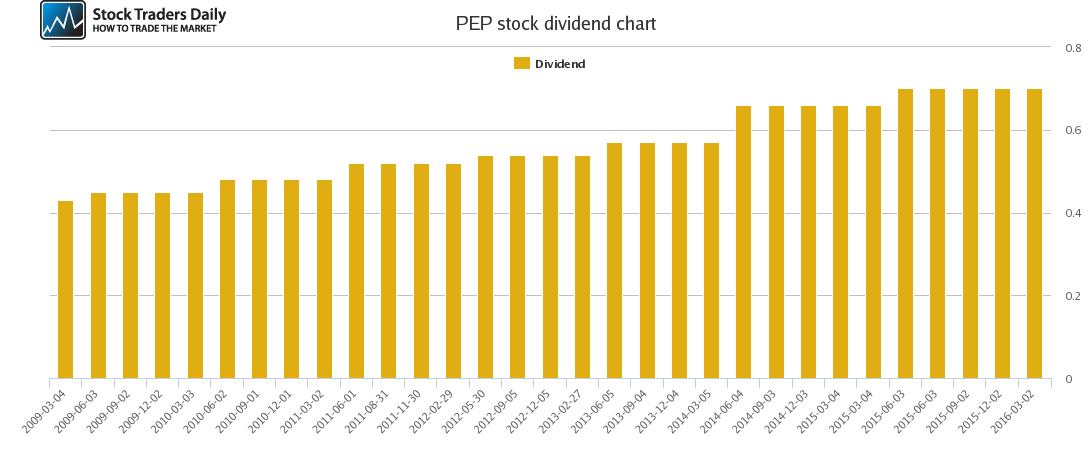 Tweet