SWFs Search for Yield: Verizon Communications Inc. (NYSE:VZ), Cisco Systems, Inc. (NASDAQ:CSCO), and Pfizer Inc. (NYSE:PFE)
Stock Traders Daily has issued the first in an expected series of reports on the influence Sovereign Wealth Funds (SWFs) have on the U.S. equity market today. This report identifies recent action by SWFs as that specifically pertains to their search for yield without concern about monetary policy today.
Here is an excerpt from that report:
"With Yellen acting in what appears to be a more political manner than one driven by 'the Data,' tightening momentary policy is not an immediate concern, and therefore liquidity risks are not immediately either."
Some of the bellwether stocks in the Dow Jones industrial average that might warrant an interest from SWFs include Verizon Communications Inc. (NYSE:VZ), Cisco Systems, Inc. (NASDAQ:CSCO), and Pfizer Inc. (NYSE:PFE), with dividends of 4.3%, 3.6%, and 3.55% respectively.
With the search for yield in mind, it is also important to note that VZ has recently had a substantial decline in revenue, and earnings growth is expected to be negative. CSCO is a slow grower, with earnings growth between 3 and 4% respectively, but the company trades at 3.7 times its earnings growth rate for 2016, a stretched peg ratio by most observations, and only PFE looks like a reasonable valuation given these three examples.
This ratio is probably not out of line with the average. When considering stocks who are themselves consider to be bellwethers with good dividends the majority of the stocks are experiencing material headwinds to revenue and earnings growth, and in this observation I am completely discounting energy.
Still, the SWFs are not buying for revenue growth or earnings growth, they're not concerned with valuation, they are concerned with the dividend.
Here is a second excerpt from this report:
"The ramp-up that happened after Brexit makes it seem as if the SWFs are no longer considering the risks, they shifted assets just because they had to, and a snow-ball is being pushed up the hill, and defining the third phase of this asset bubble."
The entire report is available at Stock Traders Daily
We believe that proactive strategies remain the best places to be. Our LETS strategy may be a good option for some.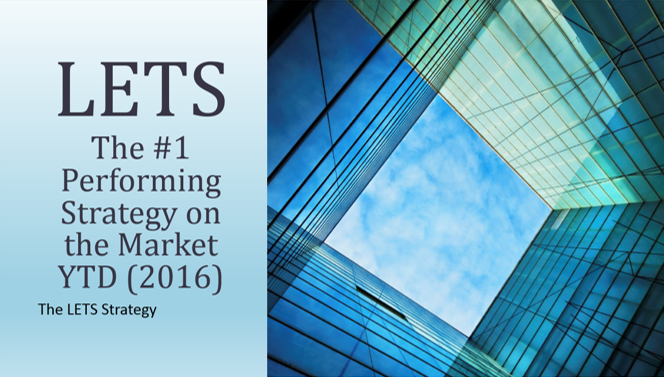 Tweet