The Coca-Cola Co (NYSE:KO) Initiated with a Sell Rating
When investors evaluate a company based on valuation a few key factors are involved. The PE multiple plays an integral role of course, but more importantly the comparison of that multiple to the earnings growth rate provides a more reliable and tangible value-driven observations.
As far as The Coca-Cola Co (NYSE:KO) is concerned, valuation looks stretched. This is directly related to the high PE multiple and low relative growth rates. In fact, growth is expected to be dismal. The only positive takeaway is that KO products are often considered staples, even though they are in many cases discretionary, but that connotation often draws in safe-haven investors.
The problem here is that hose safe-haven investors, which are largely a conservative demographic, can easily miss the stretched valuation characteristics of a company like KO, while relying solely on the name, brand, or connotation. That lasts until it doesn't, and eventually investor willingness to ignore valuation in favor of connotation dissolves, and when it does those stocks fall.
We expect exactly this to happen to shares of KO.
Review the Trading Plans: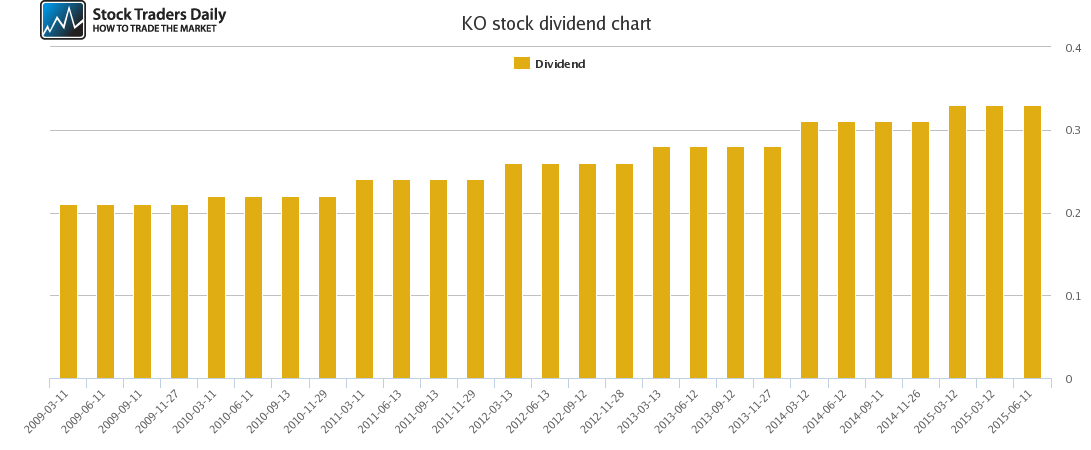 Tweet