The PE Ratio For American Express Company (NYSE:AXP) is not a Tell
The key to the performance of American Express Company (NYSE:AXP) from here is its EPS growth rate. This should be true for most companies, but sometimes EPS growth is discounted. We do not expect that to be true for AXP.
Our evaluation of EPS growth shows us that Y/Y ttm EPS Growth has declined this year from about 10% and is expected to trough at 1.8% this year. A recovery of a modest magnitude is expected in 2016, but only to 4.38%.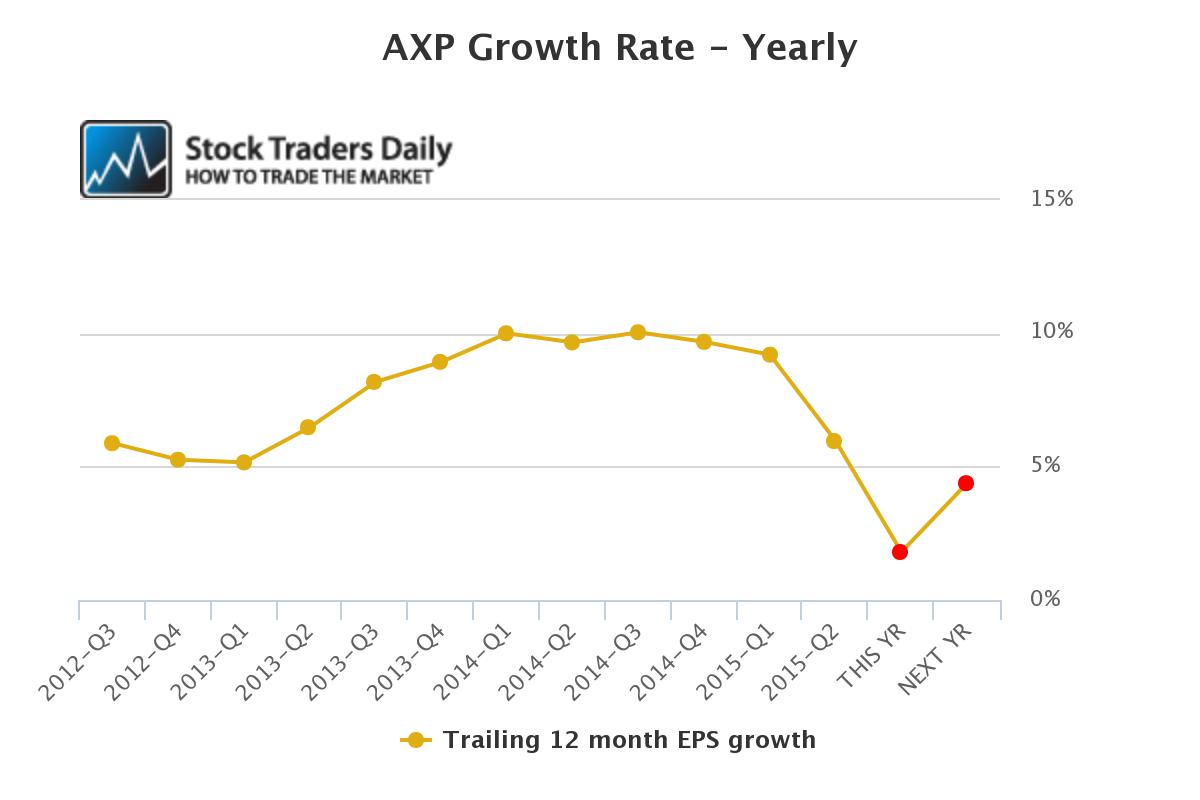 This data helps us defined fair value, but the PE Ratio also must be considered to justify our conclusion. The PE ratio for AXP has fallen to levels last seen in 2012, after falling from 19x in 2014. At first glance that might look appealing, but not so fast...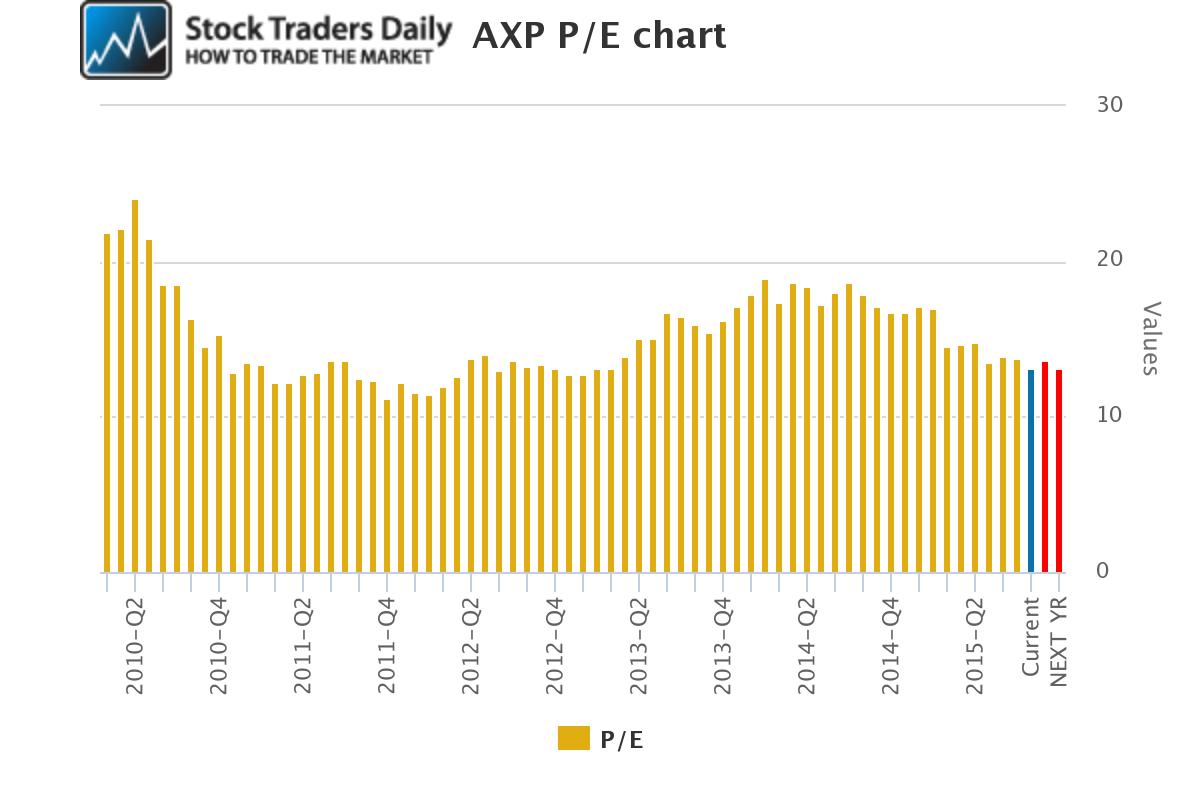 The EPS Growth rate for AXP will be important, and this is true even with a PE that looks relatively low. If the EPS Growth Rate is also low, valuation metrics can still look stretched, and that is exactly what we are seeing in our PEG Chart for AXP. The current PEG is above 2, suggesting that it looks expensive even today, but that is expected to skyrocket to 7.6 this year and even with the recovery that is expected in 2016 still be about 3 when 2016 comes to an end. That means the valuation for AXP will remain stretched for the next year at least.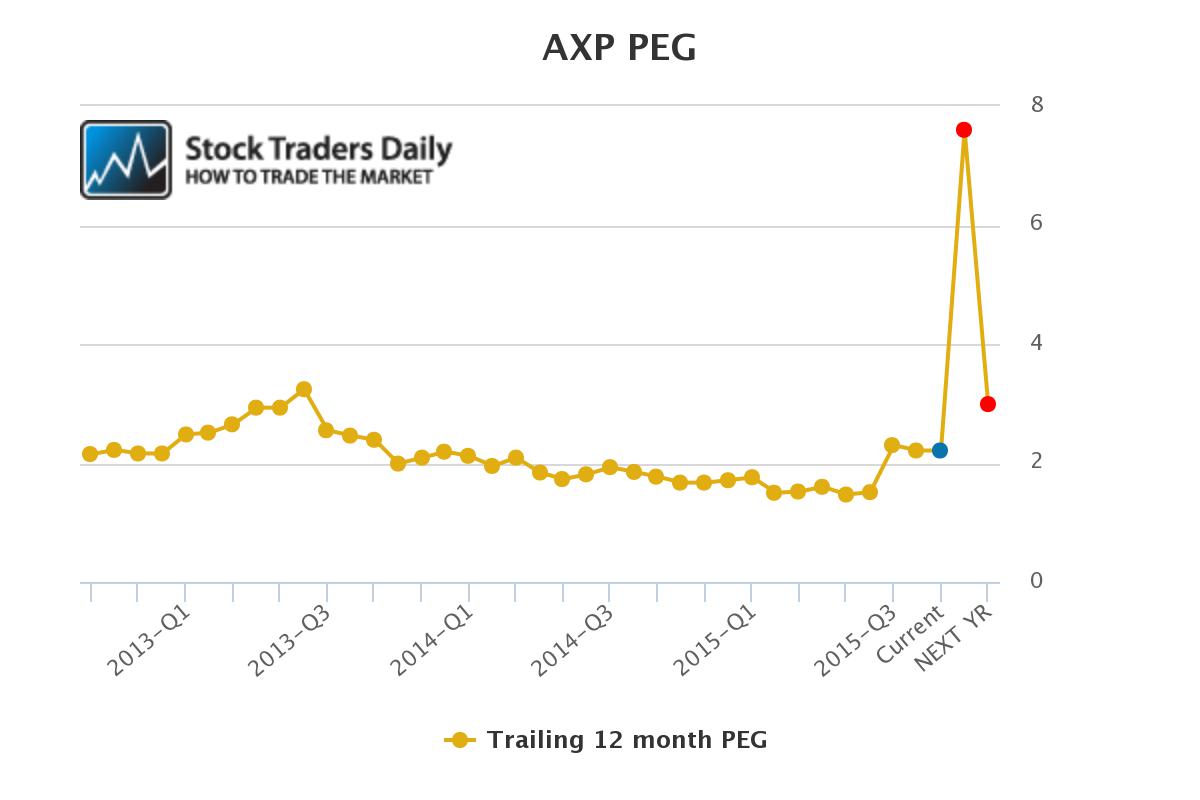 Tweet