There's No Value in Wal-Mart Stores, Inc. (NYSE:WMT)
Technically, shares of Wal-Mart Stores, Inc. (NYSE:WMT) look like they could be a buy if the shares hold longer term support levels, but there's a fundamental problem that needs to be observed.
Specifically, the growth rate for Wal-Mart is not keeping pace with the PE multiple.
That relationship has caused the peg ratio to turn negative.
Our observations pits year over year growth rates measured on a quarterly basis against the corresponding PE multiple to define current peg ratios. Our observations also use analysts' estimates to look ahead. These observations suggest that Wal-Mart currently has a negative peg ratio, but if analysts are right about their estimates for this year that peg ratio will increase to 7.3 by year's end.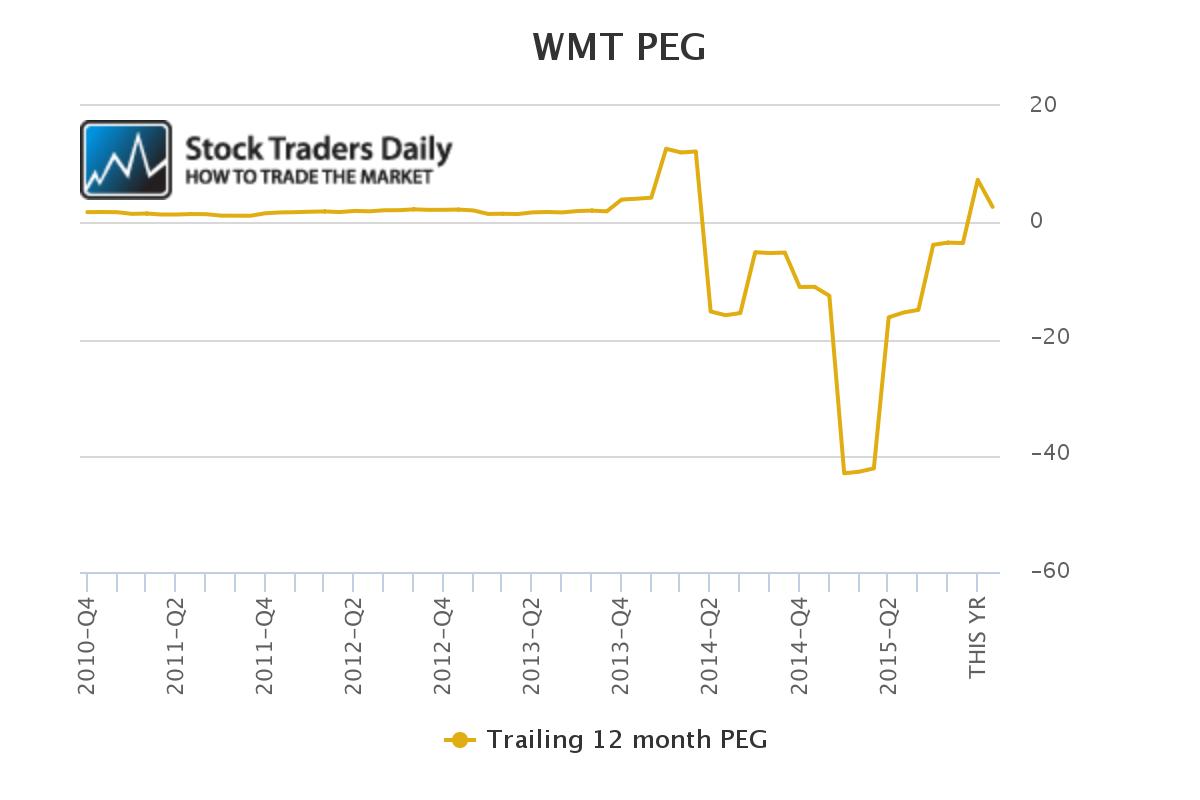 We use peg ratios to determine fair value and our assessment of fair value is when a peg ratio is between 0 and 1.5, so the peg ratio of 7.3 that is expected this year for Wal-Mart is excessive.
Next year, the peg ratio improves to 2.69, which is much better than 7.3, but still far above our assessment of fair value and as a result we do not believe that Wal-Mart currently offers an attractive value this year and it is not likely to appear attractive next year as a value play either unless either price drops or expectations for growth increase.
Although the stock has come down measurably, there's no value in Wal-Mart at this time.

Tweet