Ultra Short ProShares Ultra Real Estate (ETF) (NYSEARCA:URE)
Approximately 2 weeks ago Stock Traders Daily recommended to its clients that they short Real Estate. One of the ways to do this would be to short ProShares Ultra Real Estate (ETF) (NYSEARCA:URE).
Rationale for this decision included, amongst other things, the realization that real estate prices were largely support by stimulus in recent years, stimulus has gone away, and now interest rate risk also exists. Furthermore, inventory seems low, but shadow inventory is huge and if hedge funds perceive that prices may not hold they may begin to sell.
However, the most important catalyst to us is price, and in this case we mean the price of the stocks and ETFs. The images below speak for themselves. We acted when resistance levels were being tested. Clients of Stock Traders Daily received notice when the green light was lashed, and as of Friday the position was profitable by approximately 8 percent. As of now our target has not been reached.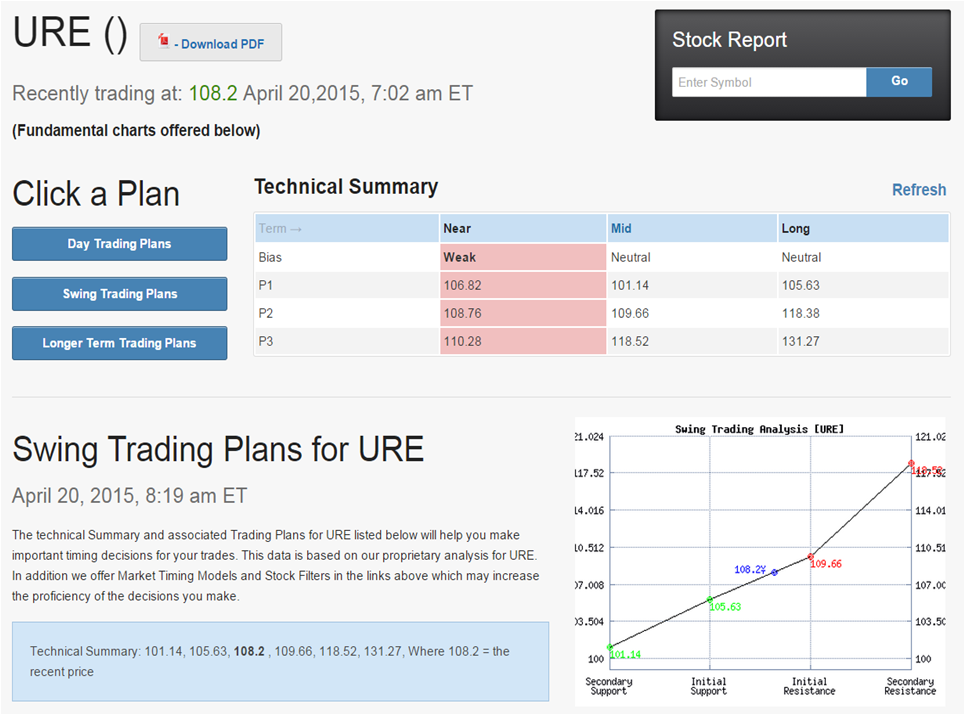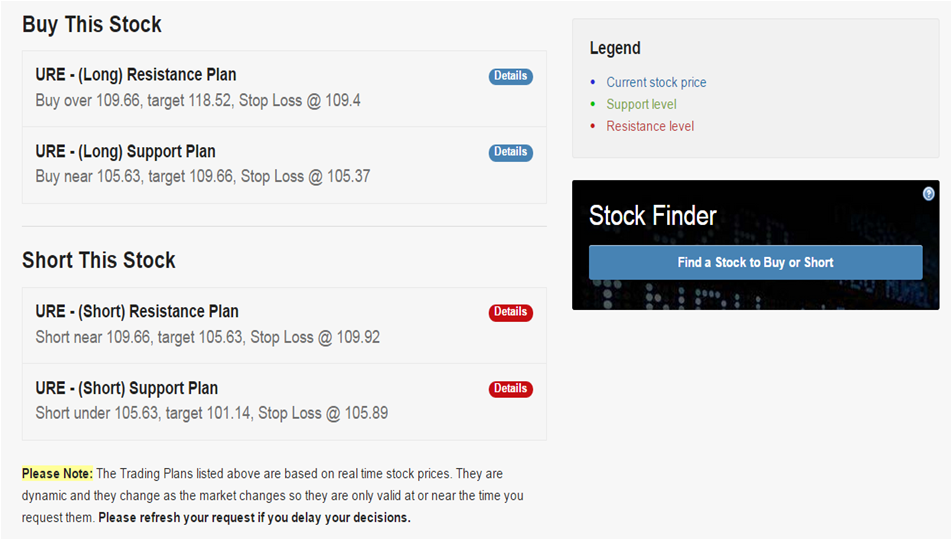 Disclaimer: This is not a recommendation to buy or sell. We do not support chasing stocks and we prefer to limit entry levels to prices that are close to important support or resistance levels. This helps us manage risk as well as maximize return. You can lose money trading stocks, and no one should do so without consulting his or her financial advisors fist.

Tweet