Valuation analysis for Apple Inc. (NASDAQ:AAPL)
Valuation Risks in Shares of AAPL
Stock Traders Daily is issuing cautious statements regarding Apple Inc. (NASDAQ:AAPL) based on valuation. Specifically related to reviews of expected future growth rates as those relate directly to current PE multiples the firm believes that downside risk in the stock is high.
Currently the technicals are not supporting this fundamental observation, and midterm support levels as we define them are holding, but valuation risk remains high and if technical risks also surface we would expect AAPL to have downside risk of approximately 20% before a more reasonable forward looking valuation metric surfaces.
We would not chase the stock, we would not be buyers here, and given the risk not only evident in the valuation of this stock specifically but in the market in general we would also suggest that any investors in AAPL who do not want to sell take steps to protect their position with option strategies.
In support of this observation it is widely accepted that the EPS growth rate for AAPL next year will decline materially to 7.55%, which is the slowest rate of growth AAPL has seen since Q1 2014.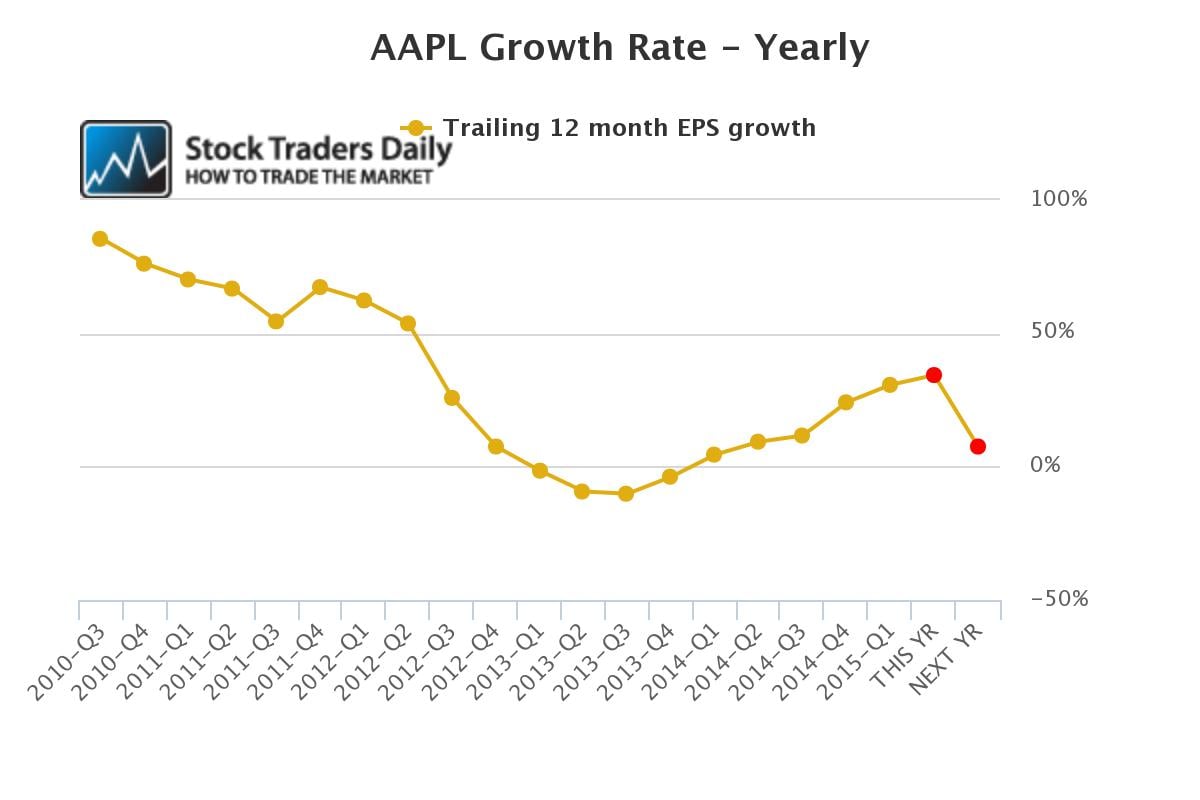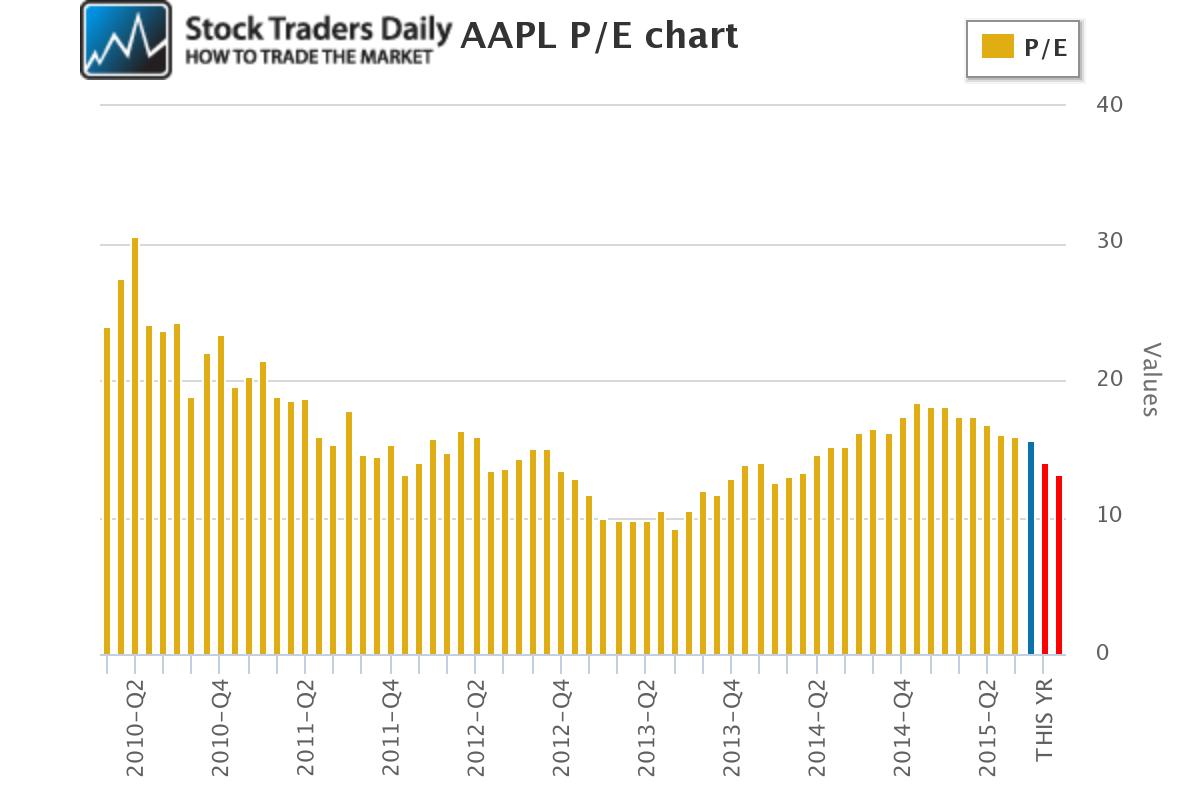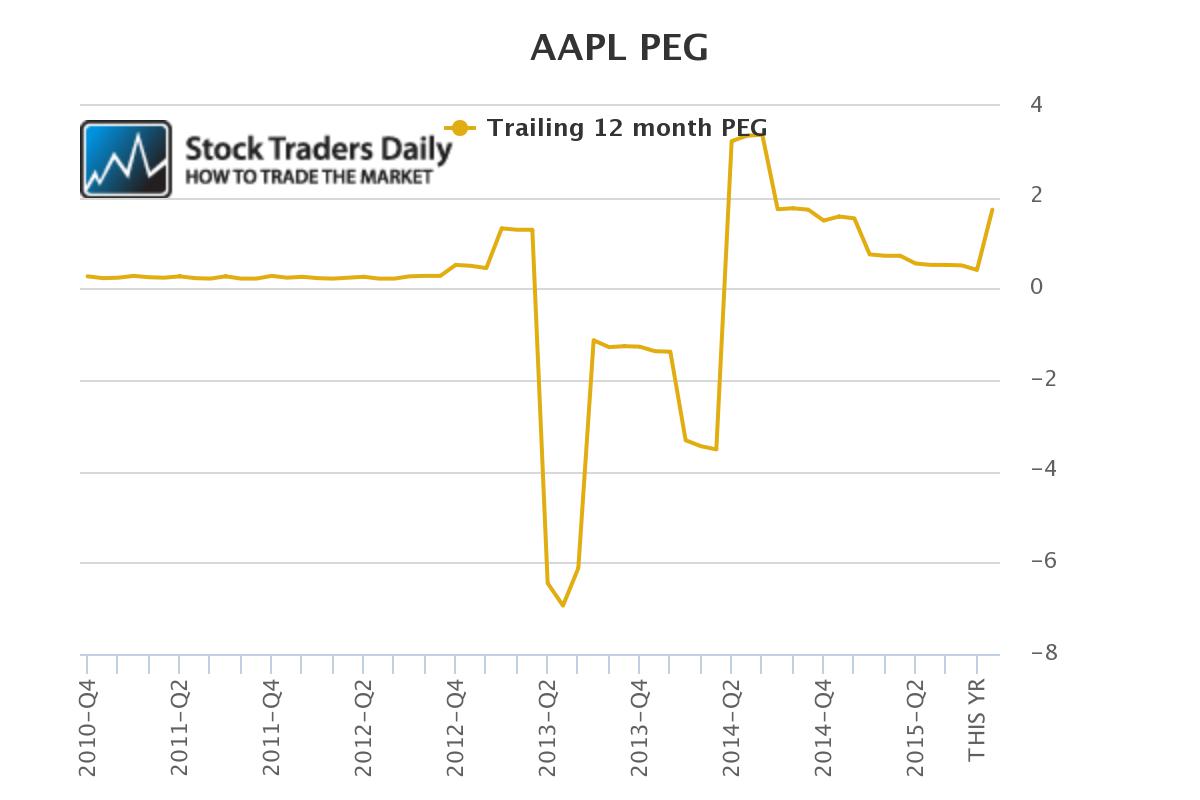 Tweet