Webinar: The Sentiment Table Using QID and QLD
Our Sentiment Table Strategy is up 62 percent YTD on 12 trades (QID and QLD) and it has been in cash 68 percent of the time. We just closed a trade and we are waiting for a new alert to come. We will disclose the details and prepare for the next trade accordingly.
This is also an exceptional indicator of overbought and oversold market conditions (a contrarian indicator).
Re the Strategy, when entry alerts come they are offered overnight.
Re the oversold and overbought indicators, they also come overnight.
If you do not have the time or interest in doing the work, we may be able to do it for you (Reply back with questions if you have an interest in having me do the work for you).
This webinar teaches you how to use the Sentiment Table as an indicator and as a Strategy..
https://attendee.gotowebinar.com/register/4755586071330455298
Performance Chart: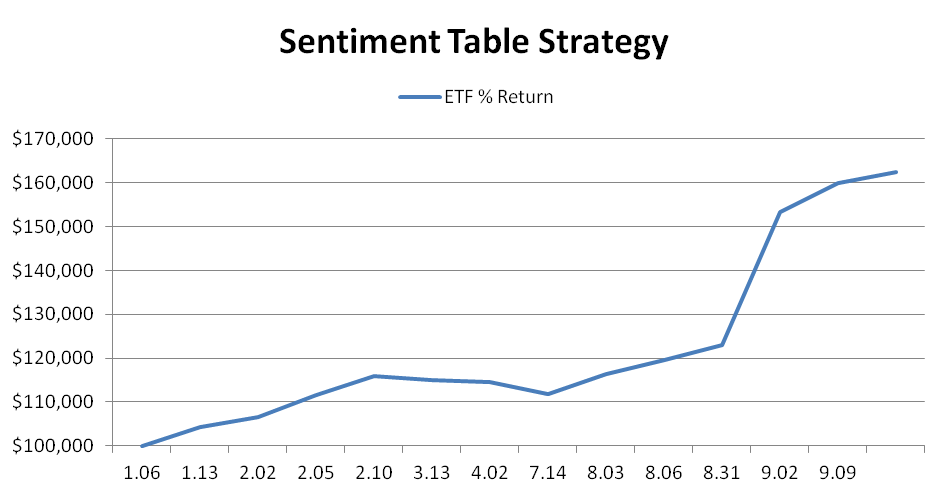 Tweet