The Genius of Johnson & Johnson (NYSE:JNJ)
As Jim Collins outlined in his book "Good to Great," great companies have something called the genius of and. For example, a company may want to do good AND make money. This is a mission for global health care leader Johnson & Johnson (NYSE:JNJ).
. Their core mission is to improve the course of health for humanity and of make a profit along the way.
Recently they released their 2016 Health for Humanity report highlighting the ways they have made progress toward their mission of doing good. Some of their successes are as follows:
Making health care available to all parts of the world – They have moved toward this goal by opening an on-the-ground global public health operations in Cape Town, South Africa.
JNJ was ranked #2 on the Access to Medicines Index – Shows the company's commitment to making health care available to all.
Using fewer and smarter resources by making where we live work and see products healthier - Partnered with the C40 Climate to improve air quality and human health.
Finished a 100 MW wind power purchase agreement, helping meet the company's renewable energy consumption target ahead of schedule.
Creating a culture of health and well-being by teaming up with partners and employees - More than tripled the previous year's suppliers in the company's Sustainable Procurement Program.
In the first year achieved half the goal of helping 100,000 employees take control of their health by utilizing digital health tools.
Since 1990, Johnson and Johnson has been working toward public goals of improving the health of humanity. The company writes its mission and values in a credo and more importantly Johnson and Johnson acts on its credo by doing good and earning a profit. This may be the secret sauce and genius for this 131 year old company and still going strong.
Ahead of earnings, we have provided real time trading reports that will allow you to understand where we think these stocks are going to go before earnings are released. Free trial members have unlimited access to over 1300 real time trading reports, and JNJ is one of them.
Review the Trading Plans: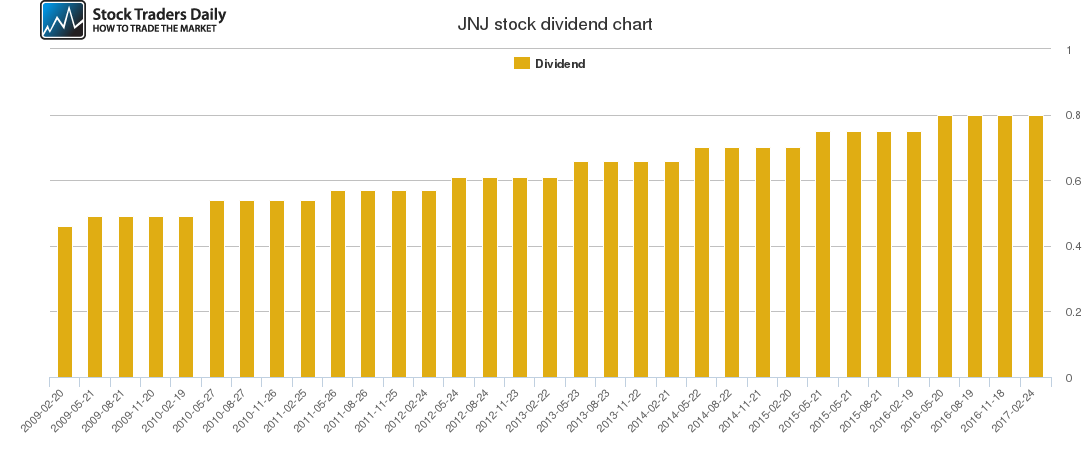 Tweet