Is Starbucks Corporation (NASDAQ:SBUX) Green Strategy Good for Investors?
Starbucks Corporation (NASDAQ:SBUX) has distinguished itself as one of the most green corporations through its dedication to environmental-friendly practices. The company is renowned globally as an organization that has implemented measures to reduce its impact on the planet as well as its carbon footprint.
At the heart of Starbucks' green strategy is the decision by the firm to go beyond what is required of it by regulators in order to ensure that all its operations are sustainable.
Firstly, the company sources 100 percent of its coffee ethically from farmers who apply sustainable principles while growing their coffee. The company works in collaboration with Conservation International to ensure that the company only purchases fair trade coffee that is grown sustainably.
This is not the only measure taken by Starbucks in its environmental responsibility program given that it implemented an energy-efficient design in most of its outlets to reduce the energy consumption in each of its outlets. This measure has seen the company reduce the energy used in many of its restaurants by up to 50 percent, which has drastically reduced its carbon footprint.
Starbucks has taken the concept of corporate social responsibility to a completely new level by embracing CSR as part of all its operations. This has worked in the company's favor as it has inspired customer loyalty to the leading coffee brand across the world.
Investors in the company have also reaped well as Starbucks' profits have soared as majority of coffee lovers prefer to buy their coffee from its outlets. The company's has remained profitable in the past regardless of the massive financial commitment that the company has undertaken by implementing sustainable practices in all its operations.
However, the question remains as to whether Starbucks shall continue generating high profits and dividends for its shareholders.
Review the Trading Plans: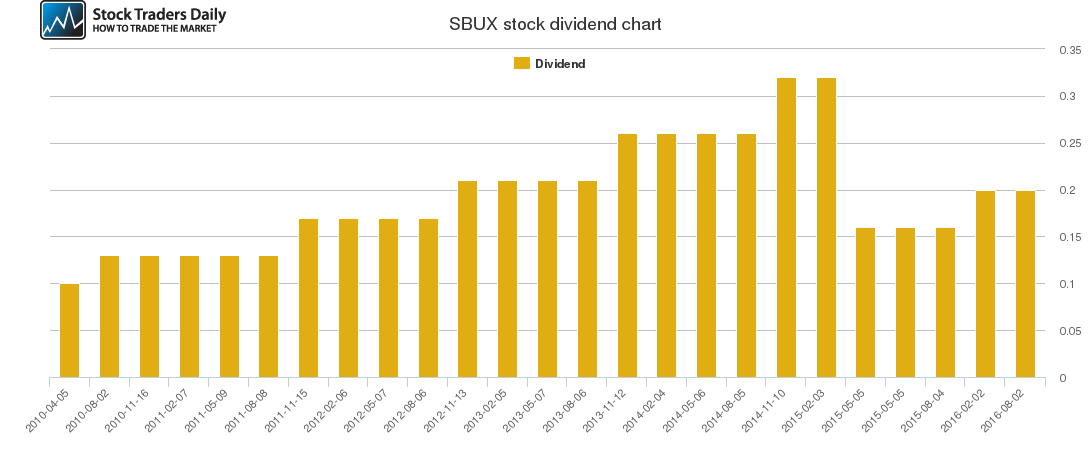 Tweet