Nike Inc (NYSE:NKE) shares Rally after Deal with Amazon.com, Inc. (NASDAQ:AMZN)
Nike Inc (NYSE:NKE) announced its earnings for the fourth quarter on Thursday after market hours, which caused its shares to rally higher, given that its earnings exceeded Wall Street expectations.
Nike Inc's CEO, Mark Parker, also announced that the company had entered into a partnership with Amazon.com, Inc. (NASDAQ:AMZN) that would see the company sell its products on Amazon.com's US marketplace.
The deal with Amazon.com will allow Nike to sell a select assortment of products including apparel, athletic footwear and accessories on Amazon.com's US e-commerce platform. Mark Parker said that the partnership is on a trial basis and that the company would be monitoring sales to assess the long-term future of the partnership.
Nike also announced that it had earned $8.68 billion in revenues, which was much higher than Wall Street's estimate of $8.63 billion. The earnings per share also rose to 60 cents per share as opposed to the analysts' estimate of 50 cents a share. The positive earnings report triggered a 5.51% rally in Nike Inc's stock price after market hours.
In the past, Nike had refused to sell its merchandise on Amazon.com's e-commerce platform, instead focusing on building its own digital marketplace. However, Nike Inc's CEO stated that that the partnership's main objective is to "improve the Nike consumer experience on Amazon."
It is not clear whether this deal shall work to Nike's advantage given that Amazon.com has a practice of matching prices. For a large company with significant brand loyalty among its customers, Nike's image might be damaged by Amazon's cutthroat pricing model, which might affect its sales.
Nike also has an assortment of premium products that are sold at high prices, which would not fit into Amazon's low-cost pricing model.
Although Nike is likely to benefit from increased sales by using Amazon.com's US platform, the partnership might erode its image as a premium brand. Therefore, Nike has to monitor the effects of its partnership with Amazon.com on its image, customer loyalty and overall brand value.
Review our Real time Trading Reports for both NKE and AMZN.
Review the Trading Plans: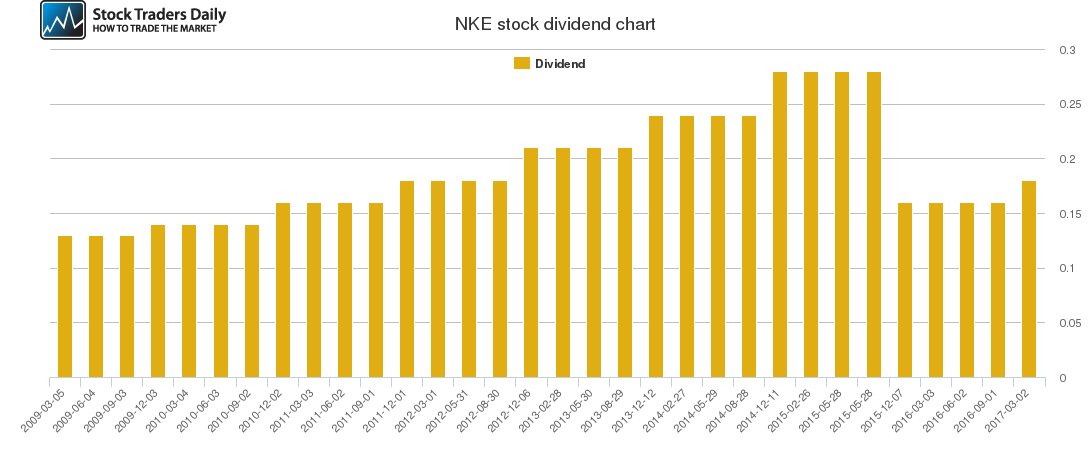 Tweet