A Compelling Breakout in Trimble Navigation Limited (TRMB)
Trimble Navigation Limited (NASDAQ:TRMB) shares are up 12% over the last few weeks after the company reported better than expected earnings on October 31. Management offered an upbeat 2014 preliminary outlook, calling for the company's organic revenue growth to be higher than levels achieved in 2013, in particular for the agriculture business to be able to achieve double-digit growth even without an improving macro environment. After a big run recently, does the stock still have upside from here?
Expanding and Hiring: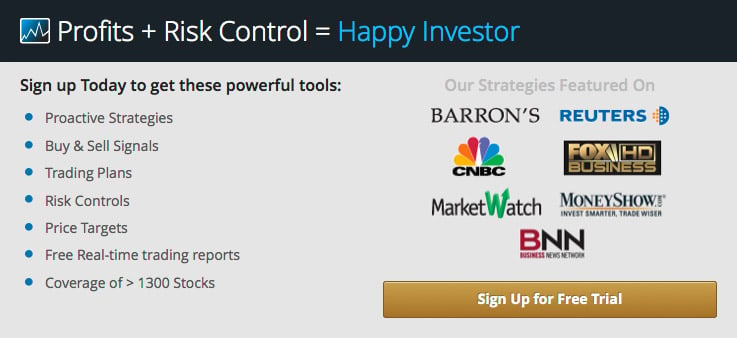 Trimble Navigation earlier this year announced plans to build a 130,000-square-foot warehouse adjacent to its current facility. The company, headquartered in Sunnyvale, CA., makes GPS (Global Positioning Systems) receivers, laser rangefinders and inertial navigation systems. Trimble is hosting a career fair in Dayton, Ohio next week, where the company will be seeking workers for the following jobs: Oracle eCommerce business analyst, Oracle ERP/CRM business analysts, BI/Data warehouse manager, SQL Server DBA, Agile PLM support, electrical engineers, system engineers, control system engineer, software engineers and test engineers.
Earnings:
Trimble announced third quarter earnings on October 31, when the company reported adjusted EPS of $0.39, which was up from $0.34 last year. The consensus estimate was for EPS of $0.36. Fourth quarter adjusted EPS is expected to be between $0.35 and $0.39. The company's revenue for the quarter was up 10.2% on a YOY basis. Analysts expect that Trimble Navigation will post $1.51 earnings per share for the current fiscal year.
The Engineering and Construction segment generated 56% of revenues, which is primarily from heavy and highway, large-scale commercial, smaller-scale commercial and housing as well as survey instruments.
The Field Solution segment produced revenues of $99.5 million, which was 18% of revenues, down 14.2% sequentially and 3.4% year over year. Weaker sales of Geographical Information System solutions and unfavorable weather impacted revenues in this segment. However, management expects the agricultural business revenues to grow at a double-digit rate next year.
The Mobile Solutions segment added revenues of $113.6 million, which was 20% of revenues, that was down 1.7% sequentially but up 35.5% from the comparable quarter of 2012. Most of the increase was on the back of acquisitions especially in the transportation and logistics market.
The Advanced Devices segment generated 6% of revenues, and was up 4.4% sequentially and 7.0% from the year-ago quarter to $32.9 million.
Recent stock performance:
The stock is only up about 9% YTD, but shares have jumped more than 28% higher since September 1. Shares are now trading near all-time highs and above long-term resistance, based on the TRMB real-time trading report, published by Stock Traders Daily.
Competitors recent stock performance:
Risks:
A significant amount of its business, whether directly or indirectly, is dependent on government spending in the U.S., which has become uncertain, at least in the near term.
Insiders have been selling shares:
CEO Steven Berglund sold 60,000 shares of the stock in a transaction that occurred on Thursday, November 7.
VP Julie Shepard sold 40,800 shares of the stock in a transaction that occurred on Friday, November 1.
VP Chris Gibson sold 83,000 shares of Trimble Navigation stock in a transaction that occurred on Monday, November 4.
Conclusion:
The stock is lagging behind its competitors, as it is only up about 9% YTD, but shares have surged higher since the beginning of September, and might still have room to run. Based on the Stock Traders Daily real-time trading report, the stock has broken above long-term resistance, which is now converted support. That is a very bullish sign, and so far converted support is holding, and as long as that remains true, the rules that govern our strategies tell us to expect higher levels. However, converted support also acts as our risk control, and if converted support breaks lower, we would sell that long position. We are buyers of TRMB at that converted support level, as defined in our TRMB real-time trading report.
Stock Traders Daily has been providing comprehensive market analysis, and correlated trading strategies since January 2000, which was the virtual peak of the Internet Bubble. Our objective is to provide strategies capable of making money in any market environment, and we have been doing that since inception.

Tweet