Plays for Upcoming QE3: SDS, MOS, JOY, ABX, CVX
Our Trading Reports in this Article:
Make no mistake, "QE3" is coming, in one form or another, and it may come sooner than you think. The messages out of the Federal Reserve, and from Fed Chairman Ben Bernanke, have been somewhat contradictory lately. At one moment, Mr. Bernanke states that the Fed stands ready to act – i.e., ready for more stimulus – should the economy falter. And then, as we saw in the FOMC Minutes on April 4, there was no discussion of QE3, and the market threw a fit. Of course, given the market's addiction and infatuation with QE, that was what most pundits and analysts gravitated towards.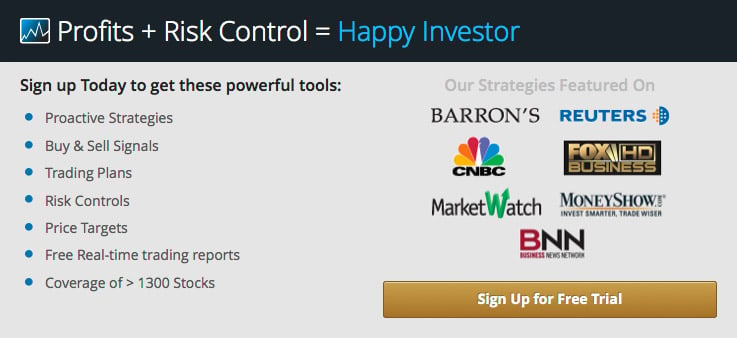 However, what caught my attention more, and what received far less coverage, was some of the Fed members' commentary on the labor market. Notably, the statements suggesting that the robust job growth we saw in December-February may not be sustainable. This, of course, came to fruition just last Friday when the March jobs numbers came in far below expectations.
Still, despite the weak report from the BLS, there is an overwhelming majority of analysts who feel the economy has now reached a self-sustaining level of recovery. It is simply amazing to me that at this point, 70% of fund managers still don't expect another QE. As I have been stating in recent articles here, I strongly disagree, and have been suggesting that investors prepare for a "less rosy" batch of economic data. One such way is to simply pick up some shares of the ProShares UltraShort S&P 500 (NYSE: SDS).
In recent speeches, Mr. Bernanke has also expressed his uneasiness with the notion that the economy can stand on its own two feet, most notably stating that "the level of jobs growth is exceeding actual GDP growth." Now, the risks facing the economy and stock market are beginning to come into better focus for investors: high gas prices, Europe is still in a downward spiral, personal income is still very weak, the housing market is at best bottoming, and corporate earnings growth rates are tumbling.
With these headwinds in mind, I am bearish on stock prices, with one caveat – Ben Bernanke will be saving the market soon. With his QE programs, he has taken the unprecedented move of essentially taking ownership of how the stock market performs. This is an extremely dangerous position to take, but he has already made his bed, and there really is no turning back now. Mr. Bernanke will probably let the addict (the stock market) suffer for a little while before giving it its fix. However, my bet is that we will see yet another round of monetary stimulus, in some form, announced in the next few weeks. Therefore, I believe the indices will continue to slide lower in the near-term, we will then see the "Bernanke bump" after an announcement and we could rally again into the summer, before that "high" wears off.
So, with the prospects of more easing coming in the weeks ahead, here are a few stocks that stand to benefit the most and could be outperformers:
Some Food For Thought
By now, we are well aware of the negative impacts that QE can have. It pushes the dollar lower, which in turn, causes commodities and food prices to go higher. As a consumer, we all get burned when we go to the gas pump and to the grocery store, but as investors, there is a way to capitalize. One such way is to buy fertilizer stocks, which benefit from higher commodity and food costs. As prices rise, farmers' incomes go up, allowing them to ramp up purchasing. Mosaic (NYSE: MOS) is one of the more liquid stocks in this category. The company focuses on selling phosphate and potash based crop nutrients, and sells potash for use as fertilizers. MOS shares have come under significant pressure after reporting an earnings miss on March 28, but with that risk off the table now, it may be a good time to put the stock back on the radar. The pull-back may have some more gas in the tank, but there is clear support around the $47 level.
Feel the JOY
Continuing on that commodity theme, Joy Global (NYSE: JOY) is another stock to put on your watch list. The company is involved in manufacturing and servicing mining equipment for the extraction of coal, copper, iron ore, and other minerals. Its stock has also been a laggard this year, currently flat year to date. However, shares could see some renewed interest following a QE announcement since some of the commodities it has exposure to could see sharp price increases. Another added benefit is that it is trading with a very reasonable valuation, with a 1-year forward P/E under 9x.
Digging for Gold
The most obvious effect of the ongoing QE programs is that it severely damages the value of the dollar. The upside of this is that it makes our exports cheaper. But, it also creates a massive risk for runaway inflation in the future, while also stirring the pot with our international trading partners who could become so fed up with the manipulated currency that the dollar eventually loses its global reserve status. These two factors are while gold becomes so attractive. A popular way to gain exposure to gold is to buy the Gold ETF, but if ETF's aren't your thing, Barrick Gold (NYSE: ABX) looks interesting at its current price. The stock has underperformed in 2012, but shares have held the $40-$41 support level. The company is expected to earn $5.12/share this year (10% growth), and then $6.13 next year, good for 20% growth. It also has a decent dividend yield of 1.5% at current prices.
Fueling Your Portfolio
If there is one factor giving Mr. Bernanke some hesitation about announcing his next round of easing, it's that gas prices are already too high. Keeping a lid on the dollar keeps crude prices higher, and another round of QE will likely keep energy prices high. However, as it becomes clearer that the U.S. economy can not stand on its own two feet, crude prices should drop, which will be Bernanke's cue to make his announcement. When this happens, we should see crude prices begin to float higher again, benefitting exploration and production companies like Chevron (NYSE: CVX).

Tweet