Earnings Radar: YUM, VMW, EBAY, FFIV
Our Trading Reports in this Article:
The pace of first quarter earnings reports is set to accelerate appreciably this week with several high profile companies slated to issue results. With global economic data starting to show some cracks, and with macro-related concerns driving the action in the stock market recently, investors and traders are more than happy to welcome the rush of corporate earnings reports. As many are aware, strong corporate earnings have been the anecdote to anxiety regarding the health of the global economy.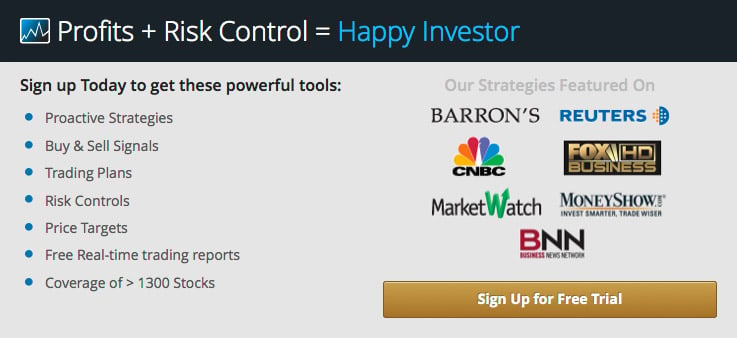 Leading up to this earnings season, there had been quite a bit of talk that Q1 earnings would look weak. However, analysts had been ratcheting their estimates down over the past few months, higher commodity prices likely weren't a major factor in Q1 (gas prices weren't an issue until early-mid March), and optimism was high following the bail-out of Greece. So, it appears the odds are in companies' favor in terms of topping estimates, and so far, the few companies that have reported have proven that to be true.
The more prominent concern is what forward guidance and what management commentary will look like. Earnings growth rates have been coming down steadily since companies have squeezed out as much operational efficiencies as they can. And, with higher commodity prices, with China slowing down a bit, and with Europe continuing its downward spiral, it's difficult to imagine that corporations will be issuing guidance that exhibits strong revenue/profit growth. We will get our first good look at forward guidance this week. In today's article, we'll take a look at some important reports scheduled for Wednesday, April 18.
Craving YUM
YUM Brands (NYSE: YUM), the operator and franchiser of fast food chains, KFC, Taco Bell, and Pizza Hut, has been on an incredible run. Since the beginning of October, the stock has surged by 50% and is now trading near all-time highs. The primary catalyst has been strong earnings reports and top and bottom line growth rates, driven mostly by its continuing expansion in China. Last quarter, YUM beat on both revenue and EPS, with same store sales in China up an astounding 21%, due to higher transaction volumes.
There has been some concern that China's slowing economy would become a headwind to YUM's growth, but that has not come to fruition up to this point. For this quarter, analysts are expecting EPS of $0.72 on revenue of $2.7 billion. In addition to those headline numbers, investors will be looking for YUM's expectations for new store openings in China this year. In 2011, it opened 656 new locations there.
Given YUM's prolonged rally, it will need to again provide an upside report, while also providing some comforting commentary on China since concerns for a "hard landing" have escalated. With the stock near all-time highs, there really is no resistance to speak of, but traders will want to access our trading report on YUM to see all the key support levels.
Virtually on Fire
Two catch-words that have captured investors' and traders' attention of late are "virtualization" and "cloud." VMware (NYSE: VMW) is a company that happens to have exposure to both of these trends in the tech space, which is one reason why VMW has been such a hot stock in 2012, up 36% year-to-date. VMW has been in the news recently, announcing on April 11 that its CFO would be departing. However, it also announced that day that its Q1 guidance would "broadly meet or slightly exceed" its guidance range provided on January 23 – specifically, revenue of $1.015-$1.04 billion.
This guidance should take some of the mystery out of its Q1 results, so peoples' attention will likely turn to its guidance. For Q2, the Street is forecasting EPS and revenue of $0.63 and $1.11 billion; and for FY12, current expectations are for $2.58 and $4.56 billion.
Generally speaking, sentiment on VMW is quite bullish as the virtualization space continues to be a hot spot in the tech space, experiencing healthy deal flow and ordering activity. An ever-growing number of companies are migrating towards cloud-based solutions and data center automation as these systems can decrease IT spending, alleviate data storage concerns, and free-up manpower.
With that said, VMW is a pretty expensive stock, trading with a 1-year forward P/E of ~36x and a trailing P/S near 13x. This valuation, combined with some potential resistance at the $115 level are risks traders should be aware of.
Will EBAY Find a Bid?
After trading in essentially a one year trading range between $28-$35, shares of EBay (Nasdaq: EBAY) broke out to their highest levels since 2007 in February. More recently, though, the stock has cooled off, but has found support at its 50-day moving average. Another interesting development is that put buying increased notably last week, ahead of its earnings report coming up on Wednesday. Considering EBAY's inconsistent track record relative to consensus expectations, the fact that shares have seen some weakness of late seems logical.
For the quarter, analysts are looking for EPS of $0.51 and revenue of $3.15 billion. This would equate to annual growth of 9% and 27%, a fairly sharp decline from Q4's growth rates of 15% and 36%. Key drivers for its growth have been its acquisition of GSI Commerce, which EBAY continues to integrate, in addition to continued strength for PayPal.
With momentum now to the downside, EBAY will need to provide an upside report to turn the tables. The stock should have some support at the $35 area, however.
FFIV Looking to Re-Connect
April has been an un-kind month for F5 Networks (Nasdaq: FFIV) with the stock down ~12% since April 3. Some cautious commentary from William Blair about its upcoming quarter, in addition to a downgrade from Stifel Nicolaus, have pulled the stock down this month. The good news is, some of the risk has been taken off the table heading into its report and this $118-$120 level looks to be providing some support. For the quarter, the company is expected to report EPS of $1.07 and revenue of $335.44 million. Another positive factor to consider is that FFIV does have a history of issuing better-than-expected reports. In fact, over the past three quarters, it has exceeded revenue and EPS estimates on each occasion.

Tweet