Four Cheap Break-out Candidates: SPY, AMGN, DTV, SWKS, STZ
As the stock market continues to charge higher in the face of declining corporate earnings growth rates, it is becoming increasingly challenging to find strong stocks that still have attractive valuations. From a pure fundamental perspective, it is a daunting task to try and rectify the reasoning behind the ~10% move higher for the SPDR S&P 500 ETF (NYSEARCA:SPY) since the beginning of June. Whether its ongoing expectations for more easing from the Fed, or simply a case of investors having nowhere else reasonably attractive to park money; few people seem to feel that the catalysts behind the rally are legitimate.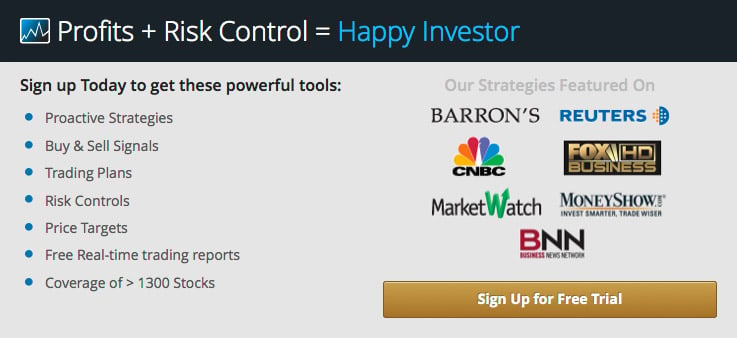 But, ultimately, it is not our job as investors and traders to determine whether we believe the market is "right or wrong." Not only could this create undue emotional stress as a trader or investor, but it could also lead to missed opportunities or losses. What we can and should do, though, is look at the facts.
The fact that I would like to point out today is that the S&P 500 is trading with a P/E ratio above its historical mean and median. Specifically, the current S&P 500 P/E ratio stands at 16.2x, above the mean of 15.5 and median of 14.5x. If we use the Shiller P/E Ratio – which is based on average inflation-adjusted earnings from the previous ten years – the market looks even pricier at 22.6x. This is well above the mean of 16.4x and median of 15.8x. This might be tolerable if corporate earnings growth rates were on the rise, but they are not. For Q2, EPS growth was a modest 8.4% and revenue growth was nearly non-existent, at +1%.
So, what's my point? My point is, the market's rally has made stocks expensive and finding relatively strong ones that still have low valuations is a challenge. With that said, here are a few that I found:
Healthy Gains for Amgen
One stock that looks poised for a break-out is Amgen, Inc. (NASDAQ:AMGN), the mature biotech company that focuses on therapeutics to treat infections and inflammatory diseases. In 2012, the stock has moved higher in a "stair-step" fashion and is currently moving sideways in a tight $82-$84 trading range. A break above $84 would put the stock at fresh 52-week highs and within shouting distance of all-time highs.
The most recent catalyst for the stock was a blow-out second quarter earnings report in which EPS jumped by 34% year/year to $1.83, easily topping the $1.54 consensus, on revenue growth of 13% to $4.48 billion. The 13% topline growth was its best performance in at least two years.
Adding to the bullish case is its still cheap valuation. At the moment, AMGN has a very reasonable 1-year forward P/E of 12.1. The company also pays a dividend which is currently yielding 1.8%.
Tuning in to DTV
When I performed this screen, one stock that caught me off-guard a bit was DIRECTV (NASDAQ:DTV). The company is coming off uninspiring Q2 results on August 2, missing EPS estimates by four cents, so its strength came as a surprise. Nonetheless, shares made 52-week highs on August 13 and are currently trading just below those levels.
There are a couple likely explanations for its recent strength. For instance, DTV is making good progress in what it feels is its greatest growth opportunity – Latin America. In Q2, Latin America revenues grew by 20%, but excluding FX impact, revenue was up a more impressive 30%. Brazil has been a standout for DTV as its HD subscriber base grew by more than 85% with more than 2/3 of this coming from upgrades from existing clients.
Another positive for the stock has been its agreement with Viacom on July 20, which removed on overhang. Specifically, it announced that all 26 Viacom networks – including Comedy Central, MTV, Nickelodeon, etc – will return to DTV's lineup immediately.
Finally, DTV still looks quite cheap with the stock trading with a 1-year forward P/E of just under 10x and trailing P/S of 1.1x.
Works For Me
Skyworks Solutions Inc (NASDAQ:SWKS) is a stock that has a very attractive mix of solid fundamentals and technicals. After surging higher from January-April, shares have put in a constructive consolidative pattern over the past few months. Today, however, the stock is threatening to bust through the upper-end of this trading range, which would propel it to new 52-week highs.
What also stands out about SWKS is that it has the fundamentals to match. For some background, the company develops semiconductors, power amplifiers, and other components for smartphones (yes, including iPhones) and mobile devices. Not a bad end market. It also has established a track record of topping consensus expectations, beating the Street's top and bottom line estimates for the past five quarters.
Its growth rates aren't spectacular with recent revenue growth in the high single and mid-teen levels. For FY13, analysts are projecting EPS and revenue growth of 15% and 14%, respectively – again, nothing overly exciting. But, with a 1-year forward P/E of 14x, its PEG falls below 1x, and with cash and equivalents of $1.71/share and no debt, its valuation looks enticing.
Popping the Cork on STZ
The last stock I'd like to highlight is Constellation Brands, Inc. (NYSE:STZ), the producer and marketer of alcoholic beverages. The stock rocketed higher in late June, and has continued to rally, after it announced its agreement to purchase the 50% of the Crown Imports (Modelo, Corona, Negra) venture that it currently does not own. The transaction has been heralded by analysts and investors alike, as the 8.5x EBIT price tag for the acquisition was viewed as attractive. Despite its 66% surge higher since mid-June, the stock still has a low 1-year forward P/E of 11.9x.
About us: Stock Traders Daily is ranked #1 for "Trading Advice" by Google. Our services include the most accurate leading longer term stock market and economic indicator ever developed (The Investment Rate), and proactive strategies that help people manage risk and realize positive returns in any market environment, regardless of economic conditions, and without sacrificing time or lifestyle.

Tweet