Lock and Walk using QID and QLD
Recently, investors have been interested in assuming more risk. To this I am speaking directly about the eye-popping returns that triple short ETFs have had in recent days. One of the most popular is the Direxion Daily Financial Bear 3X Shares (NYSEARCA:FAZ), it had been up aggressively since the market came under pressure, but people who are considering this instrument must understand that it is not a prudent investment strategy. It can effectively be used for one off trades, if you time it right you can make a tremendous amount of money with it, but that is not an investment strategy, it is instead a trade and nothing more.
However, given the shift in sentiment that has started on the street we can all understand why the temptation to go short exists. Furthermore, because the market is governed by a combination of fear and greed we can also understand why some investors want to maximize the returns using a triple short instrument, but a much better way to participate in the decline or the increase is to do so using a proven strategy that is capable of working no matter what happens to the market.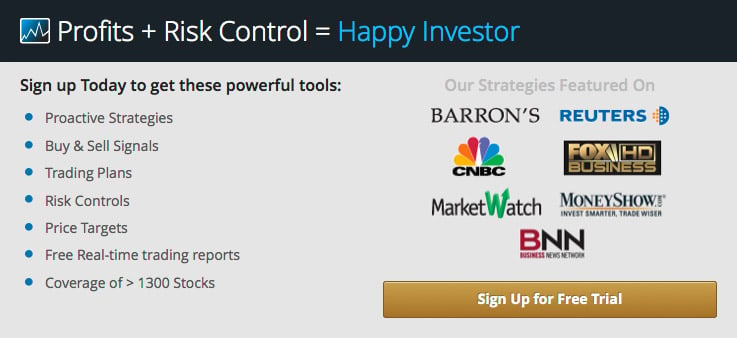 Stock Traders Daily offers such a strategy, and it is called the Lock and Walk strategy. This strategy uses double ETFs for the NASDAQ to take advantage of trading cycles over time. Depending on where the market is, sometimes the strategy will be long, sometimes it will be short, but because short positions are established by buying short ETFs the strategy itself is never actually short. This makes it okay for IRAs.
The trading instruments used in this Lock and Walk strategy are ProShares UltraShort QQQ (ETF) (NYSEARCA:QID) and ProShares Ultra QQQ (ETF) (NYSEARCA:QLD), and although these are more volatile than the market, when we use them in conjunction with a proven discipline they can be very effective. For example, if the market was testing support and we expected the market to increase we would buy QLD near support with risk controls associated with that same support level. Our target would be resistance, but the opposite would hold true if resistance was tested and the market was falling toward support. We would buy QID in an effort to take advantage of the downside move.
The point we are trying to make is that although temptation exists given the declines that have occurred and the eye-popping returns from these triple weighted ETFs, chasing the market with those ETFs is extremely risky and ill advised. Instead, with the understanding that in volatile conditions the market can both decline and increase, using a strategy that is capable of working no matter what happens to the market is the best decision. Stock Traders Daily's Lock and Walk strategy is one that deserves consideration accordingly. It can even be automated using Trend Tracker.

Tweet